Breast augmentation changes your breasts completely, which is why you will no longer fit in your previous bras. Immediately after the surgery you will notice that your breasts will swell up and feel tender. You will need a bra that offers your support and restricts the movements of implants. Let's check out 2 most effective bra styles to wear right after breast augmentation
Sports Bra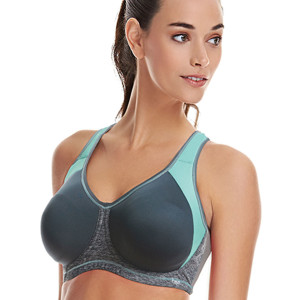 All lot of surgeons suggests women to wear surgical bras which are similar to sports bra. These bras are wirefree and do not irritate the breast tissues with wire poking every now and then. The main feature of such bras is that they do not interfere with healing with padding, wires or push-up which may otherwise cause pain and tissue dislocation.
Zip Front Bras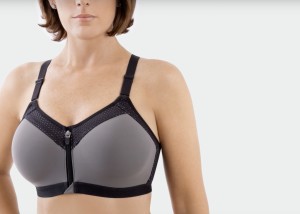 A zip front bra is extremely functional and easy to wear. Understand that your breasts don't weigh the same due to implants and therefore they require a bra with high support. A front open bra with gentle compression will help get rid of the swelling sooner.
Also keep in mind that you don't invest in buying too many bras right after augmentation. If you're planning to fill you wardrobe with a lot of bras at once, hold on and rethink. A bra that may fit you well right after the surgery may not fit you the same way after 6 months. Due to swelling you may end up picking the wrong size bras and regret spending a fortune on the wrong size of bra. So take it easy and shop a couple of them in every 2 months.