1. Priyanka Chopra
We loved how piggy chops managed to make this out-of-the-bed outfit look so glamourous. That gorgeous black bralette definitely played the trick for her! Bralettes are the considered amongst the most sexy lingerie in stylish bra types; this easy-going style looks more like a crop top while giving you the much required support & coverage. PC styled this uber-sexy bralette with white satin pants and it just made her look so dreamy!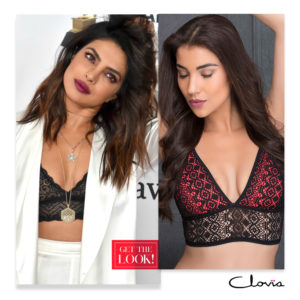 Source: Instagram
2. Deepika Padukone
Being declared as the hottest women of the year, Deepika just proves it right! Donning a white jacket and a high waist hipster, she strikes a steaming hot pose. Often called names like granny panties, these retro chic high waist hipsters can look very sexy and Deepika shows us exactly how!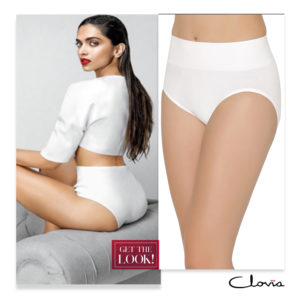 Souce: Instagram
3. Shraddha Kapoor
Young, wild & free – that's Shraddha Kapoor's style statement for you. Shraddha looks chic and sexy in a green Aztec print bikini. This girl does the bohemian fashion so perfectly that she has set some real goals for all of us.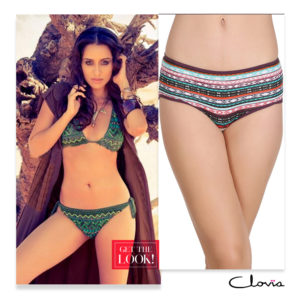 4. Disha Patani
Looking at Disha Patani's girl-next-door look, we have fallen head over heels for her. She looks so effortlessly pretty in a black bra and distressed jean. She has just awed us by wearing a basic black T-shirt bra, a pair of denims and that infectious smile.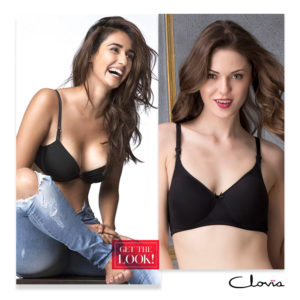 5. Illeana D'cruz
Known for her elegance and charming looks, Illeana took us by surprised when she showed up wearing a deep maroon lace longline bra styled with a leather pencil skirt. Showing the right amount of skin this peek-a-boo lace bra worked wonders for her and the dainty noodle straps totally complimented her pretty look. We are totally swayed by this hot yet classy look of hers.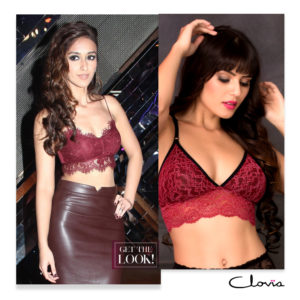 Source: Instagram
Disclaimer: This blog claims no credit for any images/gifs posted on this site unless otherwise noted and are copyright of its respective owners. If there is an image/gif appearing on this blog that belongs to you and do not wish for it appear on this site, please email legal@clovia.com with a link to said image/gif and it will be promptly removed.